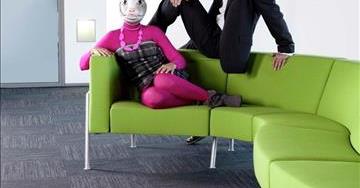 What are the qualities that should be found in a carpet for interior?
The carpet can be the ideal flooring if you wish to add an extra value to the space you are looking to set up. The carpet for interior is suitable for any space: office, restaurant, hotel, commercial centers, residences, and many more. The carpet is useful because it has a low maintenance cost, low slipping risks, it is easy to install and has an easy maintenance.
Thanks to these qualities, the carpet for interior is chosen for setting up most commercial centers and offices. The carpet for interior has an apart visual impact, fulfilling the aesthetic requirements of interior design.
The main elements that influence the choosing of carpet are the materials of which it is made. You can opt for custom carpet that will not offer just excellent comfort, but also uniqueness. Custom carpet is considered to be the latest trend concerning floorings, being ideal for any interior with high demands. Among structures and textures, you will find a large variety of models and colors that will satisfy all tastes. The custom carpet is recommended for hotels, offices, and it is suitable to be used with floor heating systems.
When you pick a carpet for interior, you must take into account the space for which it is designed and the traffic level. So, a carpet dedicated for high traffic is the ideal solution for any area that has to face high traffic and daily transit.
Any carpet must be a good phonic isolator, so that it will absorb noises efficiently. Textile floorings are very soft and reduce the transmission of noises, both in the room where they are installed and in the adjacent rooms. Quality carpet must be anti-slip, reducing the risk of slipping and falling. In comparison with other types of floorings, the carpet is the safest from the point of view of its resistance to displacement.
Besides these qualities, the carpet is ideal for people suffering from allergies. If you want to choose a bedroom carpet for your home, then you must know that it will retain dust and allergens, being suitable for persons that suffer from allergies and children. In rooms where carpet is installed there is 50% less dust in the air.
Quality carpet will help you save money on heating costs, because the thread density and support layer both catch heat in. Also, the carpet is easy to install and maintain. Plus, it will install fast and quick, and the maintenance is done through vacuuming. The carpet for interior has an optimum resistance to wear, dirt and stains.
Thus, the carpet respects the requirements of the pickiest customers, being a practical solution for setting up the floor in office spaces, restaurants, and hotels. In offices where it is needed the installment of technical elevated floors, slant-type carpet is recommended, which will also offer a great thermal and phonic isolation.
Therefore, using a carpet has several advantages, among which: excellent phonic isolation and noise absorption, high thermal comfort, various colors and patterns, it is antistatic, retaining dust and dirt that can be easily vacuumed and is resistant to displacement. Due to these advantages, the carpet slowly replaced classic floorings, creating a welcoming atmosphere and increased comfort in any enclosure where it is installed.